A Closer Look at Working Remotely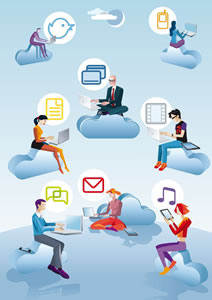 The modern workforce is changing and a lot of that change is taking place in the home. Review the studies, and you'll discover roughly 20% of American workers do their jobs from their home offices, either full or part time. And experts believe that number will rise steeply in the years to come.
Working from home, however, isn't for everyone. It takes commitment, discipline, and certain kind of social self-reliance to go it alone. Without those traits, telecommuting can quickly backfire. But if you're up to the challenge, the benefits are rewarding. You often get the steady paycheck and health insurance that come with full-time employment, along with the freedom and independence that self-employed individuals enjoy. Plus, you can work in your pajamas.
If that sounds good to you, here are a few pointers to help get you started.
Set expectations.
Talk to your boss. If he or she is agreeable, establish some ground rules regarding things like work hours, in-person office visits, and project deadlines.
Be flexible.
Interruptions will happen. It's inevitable. So if family or household responsibilities get in the way, be willing to put in some evening or weekend hours to make up for lost time.
Become a creature of habit.
Create a workspace with few distractions. Try to pattern your workday. And repeat. For most people, routines lead to greater productivity.
Don't disappear.
Stay in constant contact with coworkers and supervisors. Whether by email, phone, or even Facebook. The interaction will make your day go faster, and your value to the team won't be forgotten.
Think like a contractor.
Self-employed workers know how stay top of mind. They are always subtly marketing themselves. Invite colleagues out for lunch or a cocktail. Pass along interesting news and job leads. And maintain an active presence on LinkedIn, Twitter, and other social media.
Build trust.
If your boss and coworkers can rely on you to get the job done, your future will be secure. So make yourself indispensable.
Follow the advice above and you should have no trouble doing your job from home. You may even wonder why you waited so long to give it a try.