Seven B2B Companies to Watch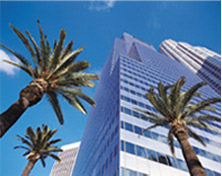 As today's B2B brands continue to innovate and advance in digital marketing, a common thread exists among industry leaders: companies who create and effectively utilize dynamic content stay ahead of the pack.
Delivering value is a requirement before a sale occurs. Creative campaigns foster audience engagement, and engagement drives sales. We've assembled a list of seven best in class B2B companies worth watching in terms of how they educate, assist and involve their current and future customers.
1. HubSpot
This Boston-based firm delivers all-in-one inbound marketing software that helps companies attract and convert leads with a software and consulting service. HubSpot helps marketers understand inbound marketing and become experts through original content—including e-books, infographics, white papers and webinars. They concentrate on timely, relevant and valuable digital marketing content.
2. Bizo
A Bay Area start-up, Bizo is the global leader in business audience marketing, with a potential audience of more than 85% of the US business population. With an exceptional content-driven blog, Bizo keeps users returning to their website by offering solutions to complex issues. They also have a robust resources page, including white papers, videos, webinars, case studies and data sheets.
3. Forrester
This global research and advisory firm is all about the customer. With almost 200k followers on Twitter, Forrester understands that to attract the right attention they need to offer something of value. Their social media channels are bursting with original content that addresses or solves problems faced by their market.
4. HootSuite
Growing in popularity, HootSuite offers digital marketers a comprehensive social media management system. They are particularly good at creating video content with an active YouTube channel consistently updated with well-produced shorts featuring HootSuite stories, product releases, tips and training sessions.
5. Adobe
Adobe is a front-runner in content creation that reflects the brand's bright, bold aesthetic. With over 100k followers and fans on Twitter and Facebook respectively, Adobe's social media channels are dynamic gathering places where their community can learn about products and events, and find inspiration from their excellent graphics.
6. Deloitte
This B2B company offers auditing, consulting, financial advising, risk management and tax services to a broad range of clients. They keep their audience of over half a million LinkedIn followers, more than 25k Facebook fans, and over 60k Twitter fans engaged with a myriad of great blog content and one of the best YouTube channels we've seen featuring global reports, instructional videos from Deloitte University, and personal insights from executives.
7. Cisco
Cisco Systems is a multinational company that designs, manufactures and sells networking software. They produce comprehensive and dynamic inbound marketing campaigns and generate content daily to distribute across online social networking platforms as well as their blog and video channels.
We'd love to hear your thoughts! Did we nail it with this list? Leave out an obvious candidate? Tell us!