The Fortune 500 Goes Instagram
Wondering how a snapshot-based social media platform can impact your business? The Fortune 500 may have your answer. A new study from TrackMaven shows that Instagram is delivering the greatest engagement among social media platforms for Fortune 500 brands. TrackMaven analyzed the posts of Fortune 500 companies for a full year—examining 41,071 unique Instagram posts—to reach their conclusion. Here is an infographic we put together with the findings.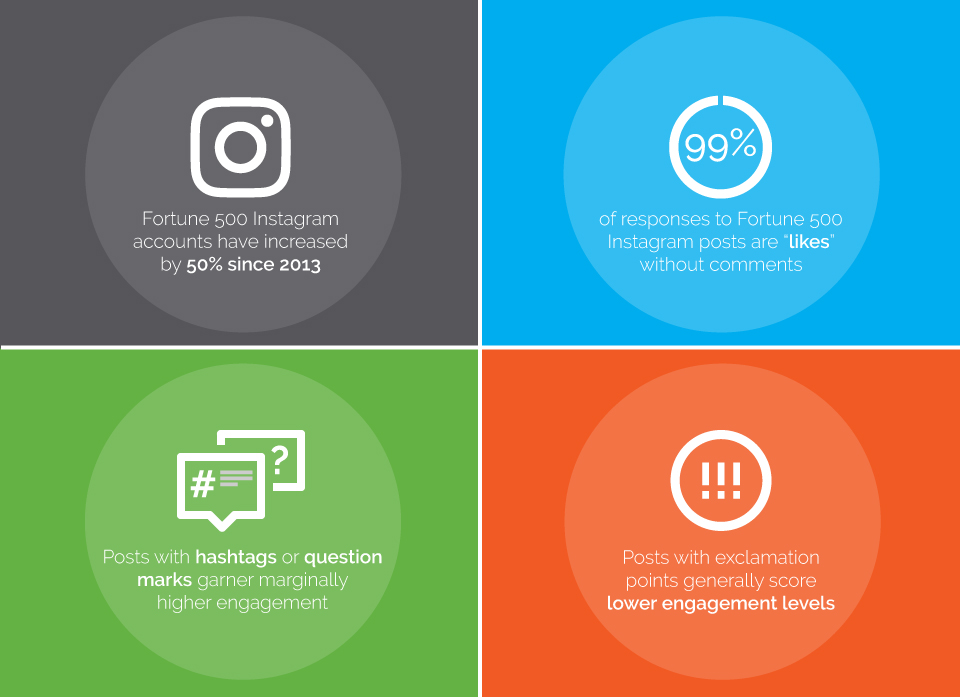 Based on How Fortune 500 Brands Use Instagram: Top Filters, Best Times and Days to Post by Ayaz Nanji.