Top Social Media Campaigns from 2018
According to statista.com, we spend an average of more than two hours each day scrolling through social media, and these businesses took that opportunity seriously. With that being said, here are six impressive social media campaigns that kept us scrolling in 2018.
1.  Spotify's New Year's Resolution Campaign
Spotify's 2018 New Year's campaign featured resolution suggestions based on oddball insights gleaned from user playlists and streaming habits. They plastered them on billboards and street posters across the country. By taking its digital brand to the streets, Spotify bridged the gap between "social" and "local," resonated with their audience.

2. KFC's 11 Herbs and Spices
Last year, to promote its finger-licking-good recipe, KFC decided to follow only 11 people on Twitter—the five original Spice Girls and six guys named "Herb." Get it? The original Tweet was favorited more than 700,000 times and received more than 300,000 comments. Social media campaigns don't always have to be in your face. Sometimes, subtlety gets the most attention.
3. Kellogg's Eggo Campaign
Netflix's "Stranger Things" was a huge hit in 2018. So, one main character professed her love of Eggos, Kellogg' social team quickly pounced. They flooded social media with images, GIFs, videos, and even Eggo recipes tying the show's popular scenes to the popular waffle brand. By creating arrange of posts across a range of channels, Kellogg was able to capitalize in a timely way.
The Eggo waffle truck was just spotted in Hawkins. Can you guess where we're heading next? #StrangerThings pic.twitter.com/3ZbSB73hX4

— Eggo® (@eggo) October 25, 2017

4. #PuberMe
This campaign effectively leveraged celebrity followings and our own inherent desire to do good things. Late Show host Stephen Colbert and actor Nick Kroll asked celebrities to share awkward teenage photos with the #PuberMe hashtag. In exchange, the duo would donate money to help Puerto Rico recover from by Hurricane Maria. Numerous celebrities played along, and the campaign raised $1 million.
5. #MeToo
The #MeToo campaign is a shining example of how social media can be essential to a social movement. During its first month, the campaign saw millions of contributors sharing their stories, and lambasting prominent public figures, with the hashtag. The campaign gave women a voice and is a prime example of how social media can draw huge attention when it touches the public a profound way.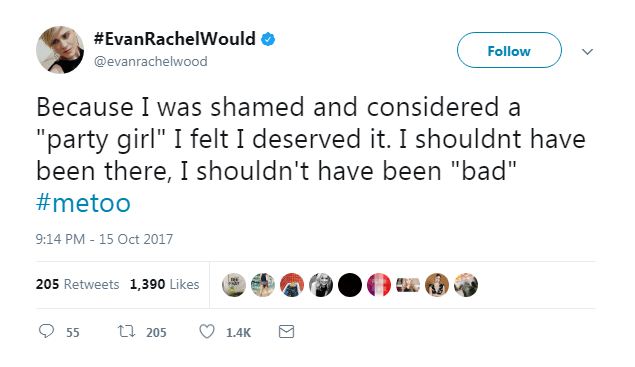 6. Jameson's St. Patrick's Day Campaign
On St. Patrick's, brands routinely jump on the Irish bandwagon. This year, Jameson promoted its product by promoting local bars around the country. On its Twitter page, the company shared short videos of local bartenders talking about how their cities celebrate. The personal stories worked well, and Jameson made its brand feel even more authentic and relatable by localizing the content.
There's no substitute for celebrating #StPatricksDay in #Chicago. But, regardless here's a video about just that. Find a bar in your own neighborhood to celebrate in now: https://t.co/JL7WU7ChK6#LoveThyNeighborhood pic.twitter.com/xdAgoTaWdw — Jameson U.S. (@jameson_us) March 13, 2018
As you can see, the power of social media is undeniable, allowing businesses to create deeper, more meaningful connections with customers. Keep these examples in mind the next time you want to create an impactful social media campaign.
Based on The 10 Best Social Media Campaigns of 2018, by Jose Angelo Gallegos.