Businesswomen Provide Prosperity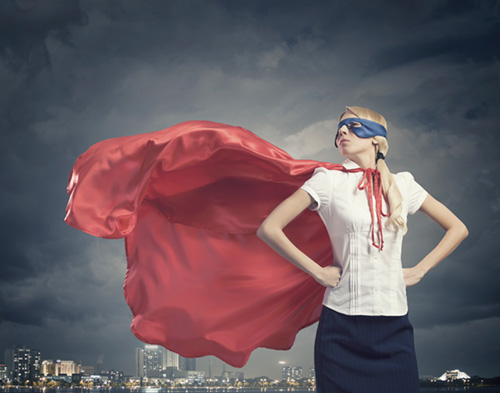 Empowering women to succeed in business is the right thing to do. But not just for ethical reasons. Companies, communities, and each of us can enjoy greater income and quality of life as a result. And as more organizations begin to recognize that women are a critical component of economic growth, the more they will invest in women's entrepreneurship.
Startling Stats
Here are a few revealing numbers to consider from the Global Entrepreneurship Monitor:
There are 126 million women operating new businesses around the world
Another 98 million are in charge of established organizations
In America, women own almost 30% of all businesses
Yet women employ only 6% of the nation's workforce
And women account for merely 4% of our country's business revenues
Finally, women's involvement in business equals that of men's in just 7 countries
So why is this the case? Let's take a closer look at the reasons businesswomen still find themselves playing catch-up.
Business Barriers
Three primary obstacles stand in the way of progress. The first is financial. When attempting to access capital, women face a lack of collateral, discriminatory regulations, and inescapable gender bias. To overcome this, financial institutions need to broaden their creative thinking and recognize the potential women bring to the table.
The second obstacle is personal support. Men enjoy far more entrepreneurial opportunities than women. As successful women begin to serve more as mentors to others, and as women begin to network more with each other at events, this barrier will begin to erode. Entrepreneurial education is the third main hurdle for women. Research reveals that women question their own abilities more than men do. But entrepreneurial training will prepare women, arming them with the confidence to they need to excel.
Better Economy, Better World
Women entrepreneurs naturally see the things differently than men. So they offer fresh solutions to problems. And solving problems is the engine that drives successful businesses. Studies show that, by narrowing the gender gap, we can increase personal income globally by as much as 20% by 2030. But we can do more that that. It's a well-documented fact that women reinvest more of their earnings in their families and communities. That's good for all of us.
To make this brighter future come true, however, we all have to do our part. And it begins with men and women working together to inspire the next generation of women business leaders to follow their ambitions and pursue their dreams.
Based on Why The World Needs Women Entrepreneurs by Tory Burch.