Experiential Creative From Burning Man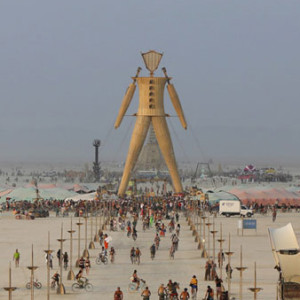 Perhaps the ultimate in unorthodox experiential pieces can be witnessed at Burning Man. The experiences require participation and self-expression. And they take originality to an entirely new level. As a result, Burning Man has become more than an event. It's become a self-described facilitator of culture. You can see in Ted Talks and by the number of Silicon Valley executives who attend the yearly event in the Nevada desert.
Check out the links below to see what we mean.

Burning Man Art Cars

El Pulpo Mecanico

Burning Man Interactive Sculpture Becomes San Francisco Landmark