Management Lessons from 5 Visionary Women Leaders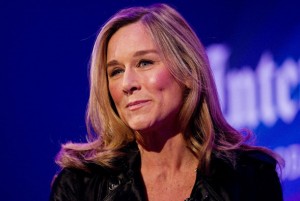 Women are coming more to the fore than ever before in Corporate Management. We've selected five "Women to Watch in 2014," and we're passing along the things they have to say about success in management.
Mary Barra – CEO, General Motors
Mary is the first woman to become CEO of a major car manufacturer. She is known for her directness.
"Every time I approach a new business opportunity, or a new activity, or a new role, I approach it as an engineer, as a professional, as a leader. My gender doesn't really come into it."
Angela Ahrendts – Former CEO Burberry, new SVP of Retail and Online Stores, Apple
Angela is credited with revitalizing Burberry's century-old retail brand. And in a heralded move at the end of 2013, she was named to head Apple Store operations.
"Everyone talks about building a relationship with your customer. I think you build one with your employees first."
Marissa Mayer – CEO, Yahoo
Since her arrival at Yahoo in 2012, Marissa Mayer has remained front and center in the business spotlight. But there's a good reason for that. Her actions and words have a significant and far-reaching impact.
"Hiring the right people, using them to build products consumers love, using those products to bring in traffic, and using that traffic to grow revenue are a chain reaction, and they work somewhat like a funnel."
Sheryl Sandberg – COO, Facebook
Sheryl Sandberg is another candid and outspoken leader. However, her words have become even more prominent since releasing her new book "Lean In."
"There's no such thing as work-life balance. There's work, there's life, and there is no balance."
Jenna Lyons – Executive Creative Director and President, J.Crew
Considered a style icon, Jenna acts as both President and Creative Director of J. Crew. And Forbes named her one of the most Powerful Women to Watch in 2014.
"When someone creates something and puts it in front of you, that thing came from inside of them. And if you make them feel bad, it's going to be hard to fix, because you've actually crushed them."
Above is a mere sample of the wisdom these rising business leaders have to offer. Expect to hear even more from them as the new year unfolds.