Mark Cuban's 12 Rules For Startups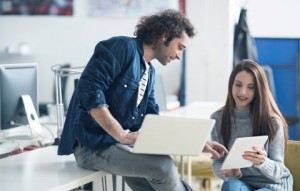 Have you considered working for a startup? Or even founding your own company? If so, here are some useful start-up guidelines borrowed from Mark Cuban's book How To Win at the Sport of Business: If I Can Do It, You Can Do It.
Familiar to most as the owner of the NBA's Dallas Mavericks, and known for his often controversial candor, Mark has been successful in a variety of businesses. He sold his first startup, MicroSolutions, for $6 million and sold his second startup, Broadcast.net, in 1998 to Yahoo for $6 billion.
Here are a few of Mark's insights (edited for space):
Don't start a company unless it's an obsession and something you love.
If you have an exit strategy, it's not an obsession.
Hire people who you think will love working there.
Sales cures all. Know how your company will make money and how you will actually make sales.
Know your core competencies, and focus on being great at them. Pay up for people in your core competencies…and hire people that fit your culture.
An espresso machine? Are you kidding me? Coffee is for closers. Lunch is a chance to get out of the office and talk.
No [private] offices. Open offices keep everyone in tune with what is going on and keep the energy up. There is nothing private in a startup.
As far as technology, go with what you know…It's a startup so there are just a few employees. Let people use what they know.
Keep the organization flat. If you have managers reporting to managers in a startup, you will fail.
Never buy swag. A sure sign of failure for a startup is when someone sends me logo-embroidered polo shirts.
Never hire a PR firm. A public relations firm will call or email people in the publications you already read, on the shows you already watch, and at the websites you already surf. Their job is to find new stuff.
Make the job fun for employees. Keep a pulse on the stress levels and accomplishments of your people, and reward them.