5 Content Marketing Mistakes To Avoid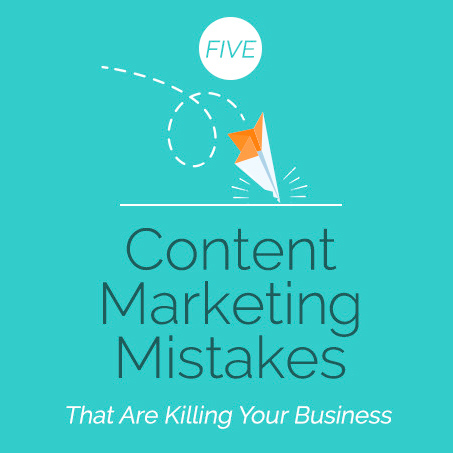 If your website isn't getting the traffic you need, your content marketing could be the reason. Whether due to poor media placement, grammar and spelling errors, or an ineffective strategy, lousy content will undermine any marketing effort. To ensure your content marketing helps you establish credibility and generate new business, here are 5 common mistakes you should avoid.
1. Inaccurate Keywords
Keywords are vital if you want to be visible in search engine results. But stuffing keywords haphazardly into your content won't work. Google will penalize you for the practice. And your content will read like a blatant sales pitch. Don't overdo it with keywords, and make sure they look natural in your copy.
2. Repurpose without Purpose
Creating content can be time-consuming. It's why many businesses repurpose, or "borrow," content. If you choose this approach, be sure to add value. Offer an endorsement, a counterpoint, or new point of view. Or condense lengthy pieces into more reader-friendly articles.
3. Publishing Content Infrequently
Publishing content infrequently won't do much good. It helps to publish weekly, but the key is to be consistent. While search engines will penalize you for shady practices, they'll reward you for publishing regularly. Fresh, relevant content generates traffic via search engines and social media.
4. No Clear Goals
It's hard to do anything well, content included, if you don't have a clear objective. So whether you want your content marketing to increase brand awareness, educate people, drive traffic to your site, or ensure client retention, make sure you define your reason for producing content in the first place. That's the first step toward successful content.
5. Overlooking Social Media
It might be hard to believe some companies still overlook social media, but they do. Don't be one of them. Take advantage of LinkedIn, Twitter, Facebook, and other social platforms because your customers are using them. Add social media buttons to your website and manage your posts via social media dashboards.
Based on 5 Content Marketing Faux-Pas That Are Killing Your Business by Mansi Dhorda.