Creating Contagious Content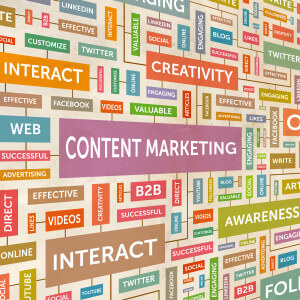 You've probably read an article or two (or ten) on content marketing. But the importance of B2B marketing content can't be underestimated. It engages customers. And it drives measureable results. So here are some quick tips to make your content more contagious.
1. Finish with a request.
Don't just inform your audience. Inspire them to take action. Always review your content and spell out the next actions you want your audience to take. Asking viewers to click a link, comment, or subscribe. That may seem simplistic, but a clear call to action may be the nudge your audience needs. And you'll get better results.
2. Build a bridge.
First, you need to know what your audience wants and needs for their businesses. Then you can produce content that bridges customers' needs with your products, services, and so on. Your content can bring those worlds closer together. The approach isn't "buy now." It's more about partnering to reach their goals.
3. Use the mind's eye.
Your content should paint a picture that allows prospects to see themselves as customers. Customers need to visualize what you will do for their company. You can accomplish this by integrating videos and infographics, along with text, to create an experience that triggers a viewer's imagination.
4. Lead your audience.
Our brains want to look where other people look, or see what an arrow is pointing to. So don't just pick a stock photo because it looks nice. Choose images or graphics that steer your audience's attention to essential points. Many experts believe this is key to higher conversion rates.
5. Try to control yourself.
If you include too much information, or require too many decisions, people will tune out. You want to help viewers find the solutions to their challenges easily, without confusion. Remember, your customers are looking for simple ways to increase business revenue. So don't overwhelm them with options.
These are just a few ideas to get people responding to your content. Let us know what's worked for you.