Don't Underestimate Your Swag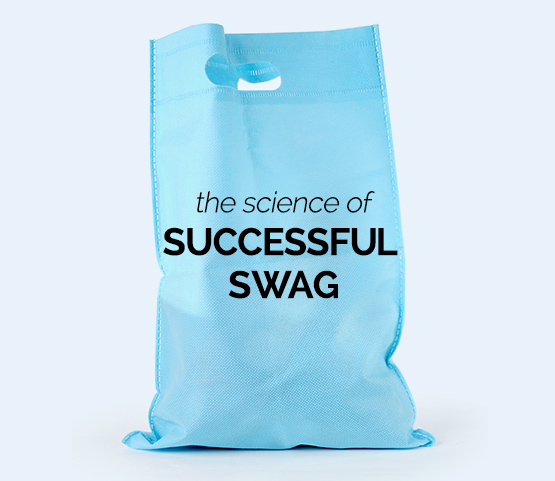 If you work in marketing, you've attended tradeshows, worked the booths, probably even both. So you know all about "swag" and the value it has when trying to generate booth traffic. The trouble is, given the countless details involved with executing your tradeshow presence, acquiring swag items for your event often gets put off until the last minute.
Sure, you can order those cheesy, squeezy stress balls or some pedestrian knick-knacks with your company logo on them. But that would be a mistake. Swag is a science. Make sure to put some thought into finding or creating items that fits into your tradeshow strategy and experience. If you do, you're likely to experience three beneficial things.
You'll get noticed
Tradeshows can be competitive. Some host over 500 booths. So what's going to make visitors stop and talk with you about your product? A truly unique giveaway—something they can't find anywhere else at the show. Offering cool swag is your chance to make their experience a great one.
You'll get talked about
Tradeshow attendees often find themselves drowning in a sea of monotony. When they discover something that stands out, they talk about it, tweet about, hashtag it, and post photos on social media. Social amplification can be the difference between a trickle of booth traffic or a flood.
You'll be remembered
After a weeklong conference, attendees go home and dole out their swag. To their coworkers, children, pets, or trash cans. But even when they see the items, they won't remember all of the conversations they had. Make sure your swag sparks their memory! When swag is a part of a bigger story, it's much easier for people to recall how your product will help them.
For your next tradeshow, take some time to think up a smart piece of swag. It could make a difference at your booth, on social media, and in your company's success.
Based on The Science of Successful SWAG by Garrett B (Spiceworks.com).