Every Day Is A Holiday In The Business World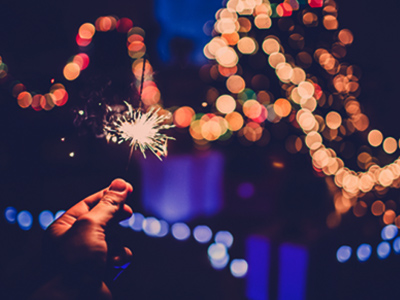 There are 10 federal holidays. Most of us celebrate another dozen or so annual holidays. Yet when it comes to unofficial holidays, there are a seemingly infinite number of them, and their popularity increases with each passing year. Just launch any of your favorite social media apps. You can't miss them. With National Days like:
National Onion Rings Day
Clean Your Refrigerator Day
National Corned Beef and Cabbage Day
No Beard Day
National Tape Measure Day
In fact, on just about any day of the year, there are a half dozen or so of these made up "holidays." So why do they all exist, and what's actually behind them? There are several reasons for this growing phenomenon, but it usually comes down to one word—marketing.
Promoting these amusing holidays allows companies to draw attention to their products. They're fun, they often go viral, and as a result, they provide tremendous bang for their branding and marketing bucks. The holiday memes and events get posted and shared via social media, especially when the content is cleverly executed. Meanwhile, businesses capitalize on all the search traffic and nearly free exposure.
Most holiday historians say it all began with Mother's Day. A school teacher campaigned for the honorary day after her mother's passing, and soon thereafter the greeting card industry exploded. Here are few modern day examples of how marketing holidays helps market products:
In 1986, the American Pie Council co-opted National Pie Day to celebrate the 75th anniversary of Crisco.
National Coffee Day is the most popular unofficial national holiday, thanks in no small part to Dunkin' Donuts.
Talk Like A Pirate Day was created as a joke. But brands from rum makers to Spaghetti-O's have jumped on the craze.
National Shower with a Friend Day was created to market New Wave Enviro, a Denver water filtration company.
On National Underwear Day, models paraded around in a fresh pair of underwear, and the event was covered by CNN.
So as trivial as some of these unofficial holidays may seem, they provide a unique opportunity for companies to raise brand awareness and build a new following of customers in a very under-the-radar way. If this article has you thinking, we're curious to know what new holiday ideas you might have up your sleeves.