Helping Marketers and Creatives Work Together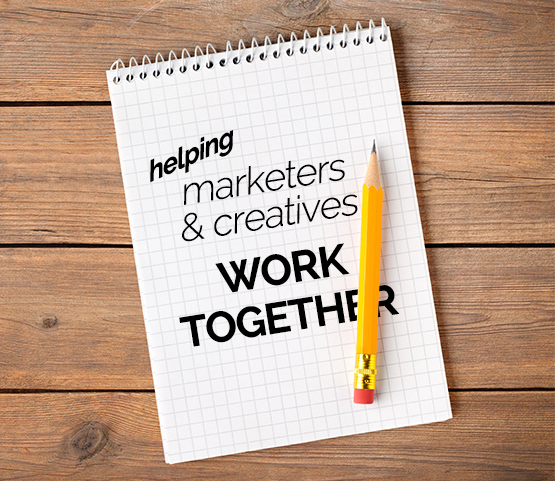 Content is key to your company's success. However, it takes your marketing and creative teams collaborating effectively to get it right. That's often easier said than done. Because their tasks are so different, clear communication is often difficult. And poor communication leads to frustration, resentment, and lousy content.
Visually, a content marketing company, recently published a survey that spotlights this problem. It reports only 30% of B2B marketers feel their content is effective (the number was 38% last year). The survey also shows increasing tension between marketers and creatives. As the growth of content continues, these problems will only intensify.
So what can be done? The study recommends four steps to help your business improve communication and collaboration.
Write thoughtful creative briefs
As famed marketing strategist John Steele once wrote, "Loose strategies hinder. Tight strategies liberate." Far too often, marketers list numerous objectives, describe all the product benefits, and expect the creative folks to perform miracles. That rarely works. Instead, a good brief should center on:

The problem you're solving
The audience you're addressing
The media you're targeting
How you want your audience to react

Structure the feedback processes
Handling feedback can turn into a circus when it comes from multiple people, at different times and conflicts with other requests. Having a structured process in place will help you avoid that. Select a point person to manage stakeholders, resolve inconsistencies and expedite feedback delivery.
Set clear timelines
26% of the creatives admitted they start projects without agreed-upon timelines. That's a big no-no. Tensions routinely rise when writers and designers think the job isn't a rush while marketers assume they're making the project a priority. By establishing firm, realistic deadlines, everyone's expectations will fall in line.
These simple measures can improve the communication and relationships between your teams. To read the complete survey, download it here.