Leveraging the Power of Visual Content in Social Media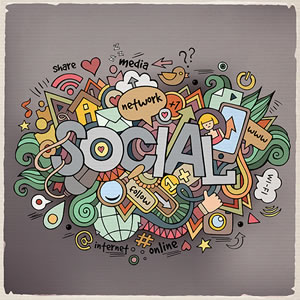 Visual content is delivered faster than ever. And customers devour it as quickly as its published. So, how can marketers remain relevant and maintain an active social media audience in the B2B world? They can start by understanding that social media platforms are becoming more visual, and that's because visual material gets more engagement than text. Below are a few ways we can leverage this reality.
Don't say it. Show it. Get your message out with images, infographics, videos, and animation. Corporate social media platforms—such as LinkedIn, Twitter, Facebook, Pinterest, and Tumblr—are now offering more options for posting visual content.
Create original visual content. Produce visual imagery specifically designed to promote your company and stand out in an overloaded news feed. You can create content in house, but hiring skilled professionals will generate the best results.
Engage your audience. Don't just make your content look good. Get viewers involved. Hitachi Data Systems posted images in their Twitter feed and asked followers to tag themselves. The promise of personal sharing gets followers engaged.
Words can be visual. Visual content isn't just posting photos. Overlay captions, calls to action, or hashtags on your visual content for even greater impact. EMC used text and imagery together to promote its publishing contest to Facebook friends.
Be prepared. Put resources in place to capitalize on trending stories and deliver visual content before the buzz wears off. For example, see how Symantec hijacked the hot topic of unprotected smartphone data in this YouTube video.
One final thought before we close. When considering the tips above, don't forget to think mobile. These days, more and more social media visual content is being viewed on mobile devices.