Move Over CNN And FOX, Here Comes Facebook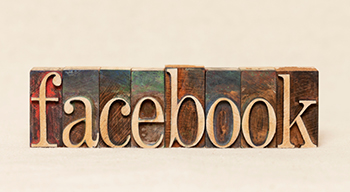 The Lines Between Social and News Media Continue to Blur.
You see it on Twitter, on LinkedIn, and even on YouTube. But nowhere is it more evident than on the granddaddy of all social media sites, Facebook.
So what's behind Facebook's effort to replace the front page as our destination for daily news? The most likely reason is that the Facebook folks realize that the social network is evolving. Features, editorials, and breaking news are now an integral part of social media.
Platform Updates Deliver Better Stories
Last year, Facebook added its "Trending" section so viewers can quickly see what news topics their friends are discussing. In May of this year, the site launched a new service called Facebook Instant Articles. This feature allows news publishers to create and load stories ten times faster. It seems Facebook is doing its diligence, attempting to lure both content publishers and content consumers.
Consider the following:
Facebook is constantly refining its algorithm to know exactly which posts you're reading. Now it's doing the same thing with news stories.
For casual news readers, clicking on Facebook is far easier than scouring several different news sites and blogs.
Users of all genders, ages, races, and demographics find their news on Facebook (not just millennials).
News publishers know their audience is on Facebook, so cooperating with the site is in their own best interests.
The tide is turning. Social media and news media are merging in ways few of us anticipated. And Facebook is leading the charge.