Responsible Shopping Returns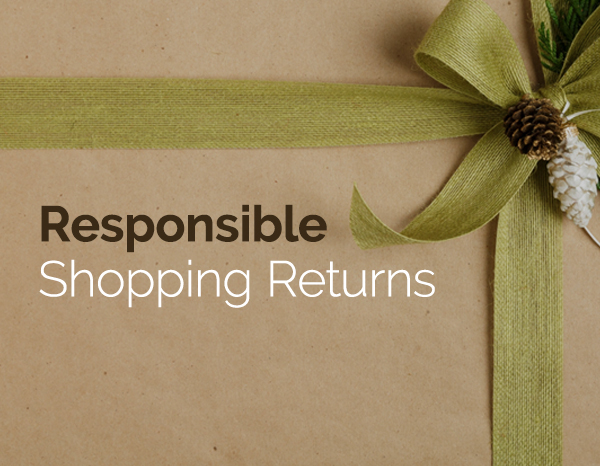 Typically, holiday shopping trends tell us what gift items are hot, what crazy deals we can expect to see, and what online sales records will be broken. Not this year. The 2019 trends seem to be focusing more on responsible shopping. Let's take a look at what we can expect to see this holiday season.
Consumers prefer environmental responsibility
Accenture—in its 13th Annual Holiday Shopping Survey—reports that consumers are swapping convenience for environmental responsibility in 2019. Here are some of the highlights:
Shoppers are looking for products made in sustainable ways
They're interested in the origin of materials and ingredients
They want the option to buy packaging-free products
Shoppers are becoming socially responsible
Responsible retailing and sustainability will be a purchasing factor for consumers this season. But so, too, will broader social issues.
45% of consumers are more likely to shop at retailers with reputable business practices and working conditions
24% plan to rent a holiday party outfit, rather than buy one, to help reduce clothing waste
Consumers are also expected to spend more on healthy foods, instead of treats, than in past years
Convenience is taking a back seat
Online consumers want to see more environmentally friendly delivery methods, even if it means less personal convenience.
82% of respondents will travel to stores whenever they can buy items for less
Half won't choose express shipping because it adversely impacts the environment
Consumers also feel that physically visiting stores inspires gift ideas and helps them enjoy gift-giving
With these emerging trends, retailers need to leverage new data and rethink their strategies to enhance their customers' shopping experiences. And the rest of us can give the world a great gift by patronizing companies that demonstrate concern for more than their own bottom line.
Based on This Holiday Season's Big Trend: Responsible Retail by Giselle Abramovich.