The Decline of the "Macho Man"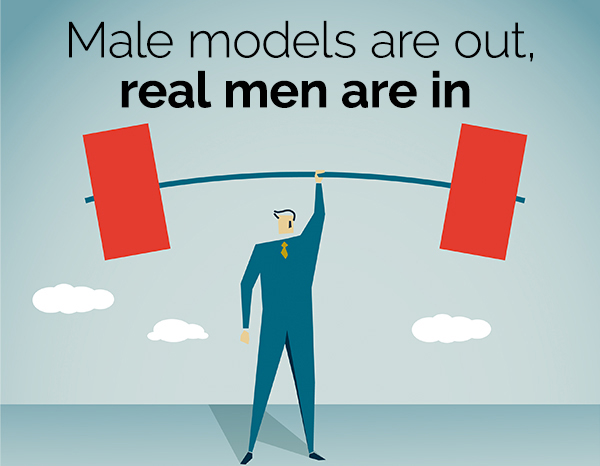 The role of men in advertising is changing. Where we once saw a ripped Mark Wahlberg or tatted Justin Bieber, we now see a much broader swath of modern males.
Hanes, for example, clad every-day men in skivvies for an elaborate musical number.
Jockey aired a spot of a man describing his battle with alcohol and drugs.
And underwear brand Pair of Thieves cast an awkward dad trying to be cool as the star of its commercial.
These brands and others are defying traditional masculinity. This emphasis on men with ordinary bodies, and ordinary lives, can mean only one thing—the men's apparel and body care industries realize that real men respond to real life.
For example
One recent commercial declares, "It takes a man to be yourself." Another, from Dollar Shave Club, features the tune "I Gotta Be Me" as a man plays video games on the toilet. Other ads have promoted men who braid their daughter's hair, cry at weddings, and apply eyeliner.
Midwest men's underwear maker Duluth Trading Company makes the male experience hilarious in its unique underwear branding.
Clothing company Bonobos even urges men to "#evolvethedefinition" of masculinity.
Some marketing observers suggest these new ads might not be intended for men in the first place, but for women instead. The argument is, if women become more receptive to these brands, and their messages, men will follow. One thing is clear. We're going through a cultural change in our society, and that change is being reflected in our advertising.
Based on Underwear Ads Lose the Macho: How Marketing Has Embraced Real Men by Tiffany Hsu.
Video Source: https://www.youtube.com/user/DuluthTrading