The Recipe for a Bad Brand Experience
In a recent study published by customer experience expert InMoment, consumers report that unpleasant interactions with company staff is the #1 cause of bad brand experiences. That should open some eyes. The report was based on data from a survey of 2,000 consumers and 1,000 employees of US companies.
Three out of four consumers (74%, to be precise) say that their negative interactions with staff, which included poor attitudes and lack of knowledge, left them with an unfavorable impression of those companies and their brands. But get this—just 29% of company employees surveyed said that negative customer interactions play a major role in bad brand experiences. That's a huge difference in perception.
Other bad brand experiences cited by consumers is a lack of understanding of individual needs, staff unavailability, and delivering products and services that don't live up to expectations.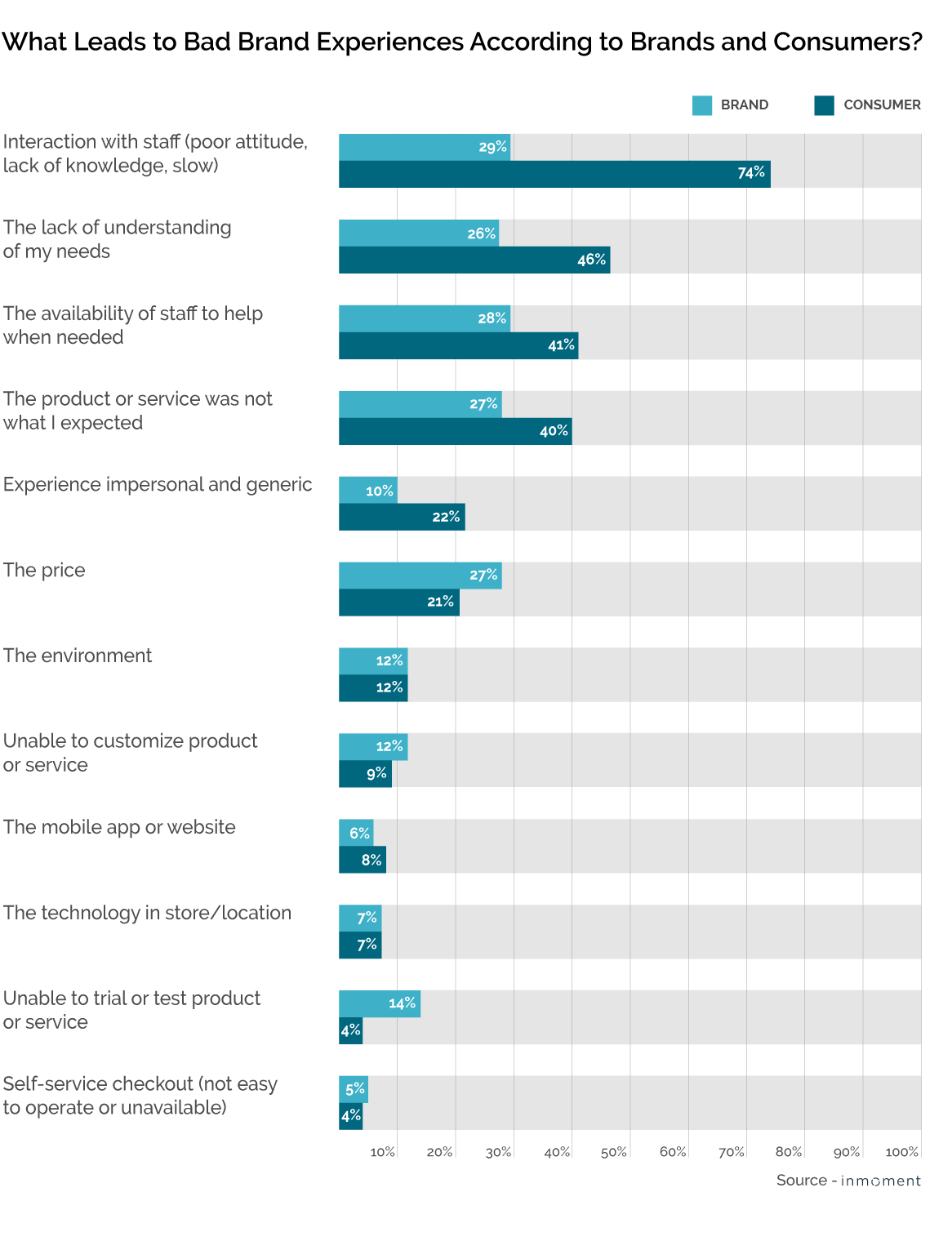 One thing that's clear from the survey is that companies significantly underestimate the impact of bad brand experiences. While 23% of consumers report that they would stop using a brand after a bad experience, only 6% of company employees said bad experiences lead consumers to stop using their products and services. Ouch.
The moral to this story, or survey, should be painfully obvious. If you're concerned about the brand experiences your company provides, be sure to check in regularly with what your customers are saying.
Based on What Leads to Bad Brand Experiences? by Ayaz Nanji.