Which Metrics Matter to Marketers and Executives?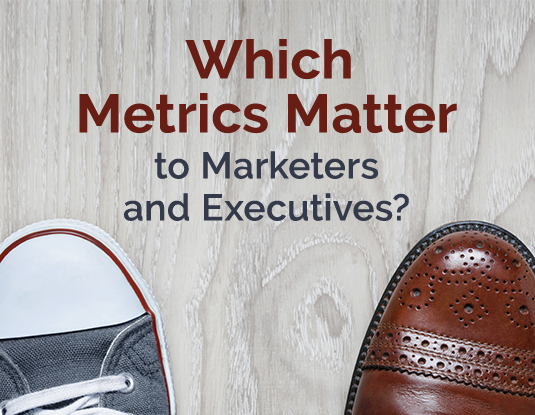 B2B marketers and business leaders don't agree on everything. And one of those things, if you listen to a recent Spiceworks study, is the importance of lead and engagement metrics. Based on a May 2018 survey that polled 185 marketers at North American and European B2B technology companies, the data shows that marketing professionals believe they value the metrics more than executives do.
72% of marketers, for instance, consider lead metrics to be very important. 55% feel the same about engagement metrics. Meanwhile, just 63% of these same marketers believe business leaders share their opinion on lead metrics. And just 36% think business leaders view engagement metrics as useful.
So, what do B2B marketers think is important to business leaders? Revenue and conversion metrics.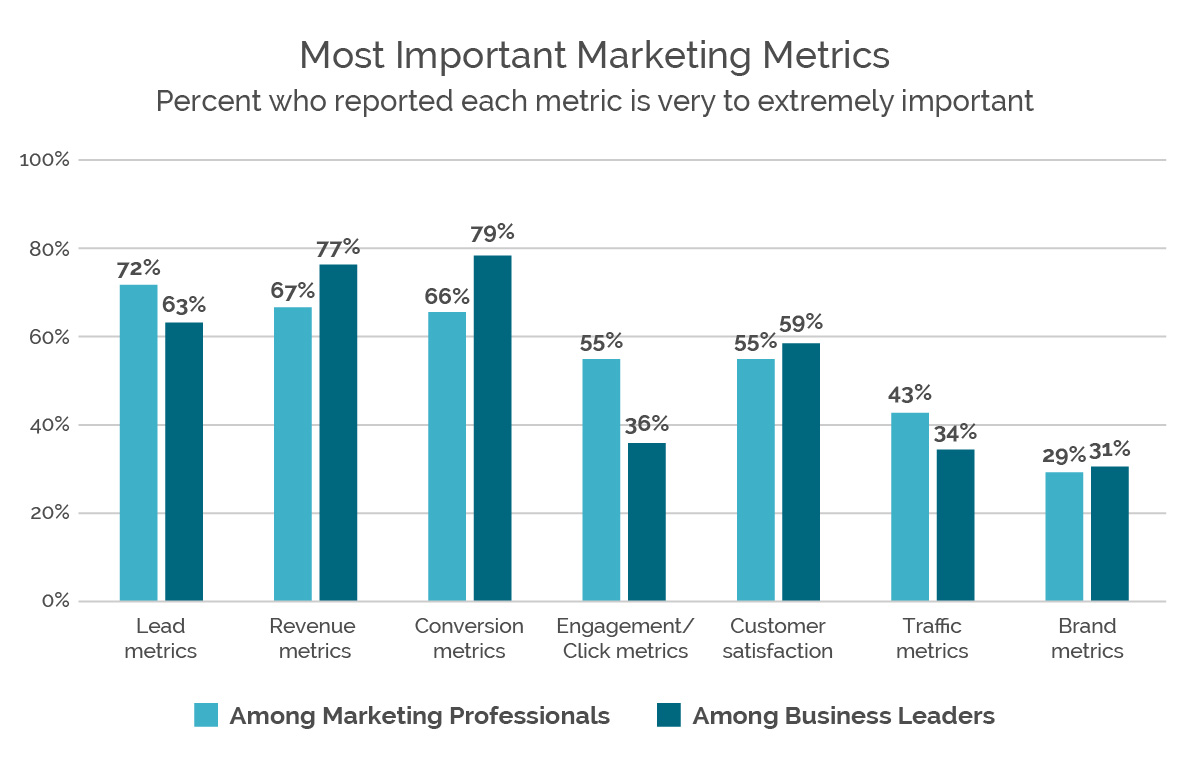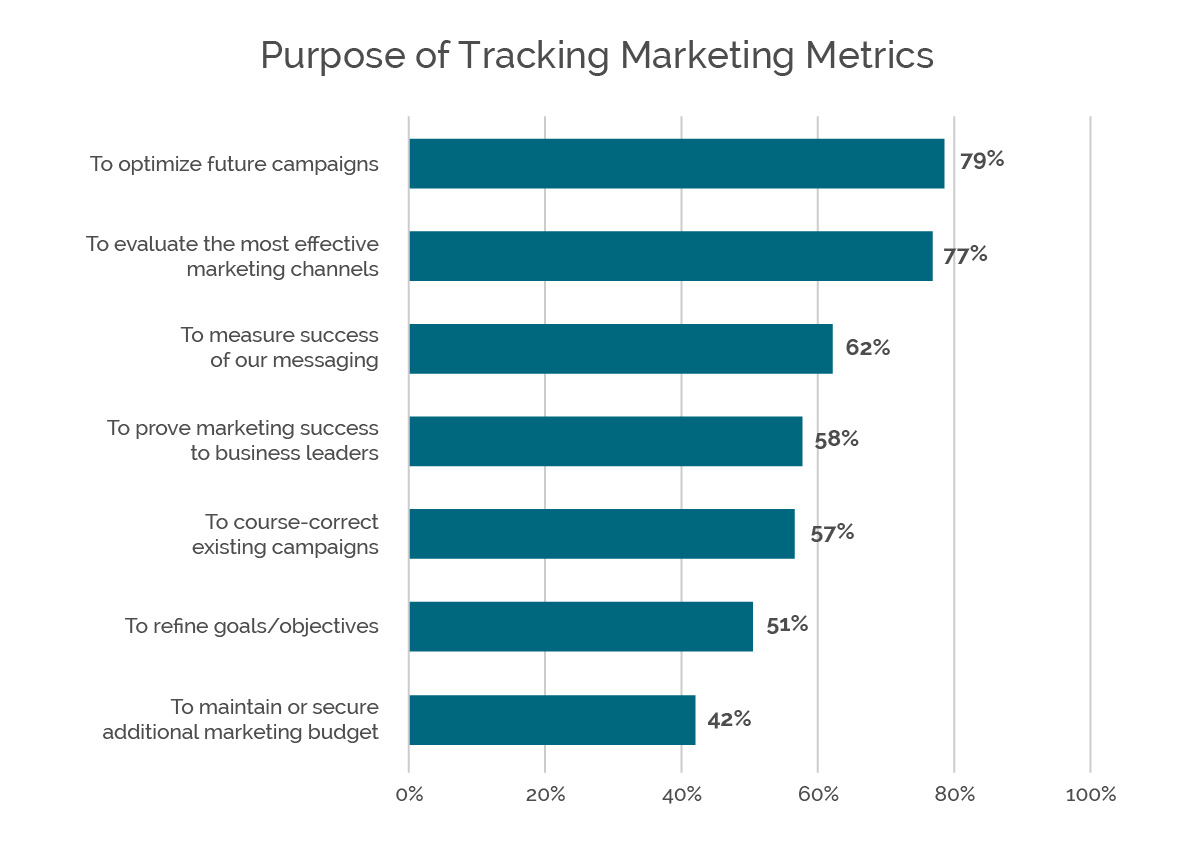 In general, B2B marketers track lead and engagement metrics to optimize future campaigns (79%), evaluate marketing channels (77%), and measure messaging success (62%). We hope these charts give you insight into the way marketers and execs are viewing metrics. For a deeper dive on the subject, check out the complete Spiceworks survey.
Based on The Metrics That Matter to B2B Marketers and Business Leaders by Ayaz Nanji.